Blue Room Series @ Preview Berlin – The Emerging Art Fair
In the new Blue Room Series, Preview Berlin invites young curators to develop, together with an up and coming artist, a room installation which has been created especially for Preview Berlin. The artist will focus on a space in the gallery of Hangar2 which measures 9.35m x 6.52m x 3.50m, is completely painted in blue and has, until now, not been used. Both artists and curators should be resident in Berlin. This year, curator Lotte Møller (DK) has chosen the Danish artist Søren Lose (1972).
"Inspired by Tempelhof's impressive and complex history, I intend to create a spectacular sculptural statement in the Blue Room based on a mix between comprehensive historical research and architectural elements from science-fiction movies. In many previous artworks I worked with the traces of history and memory in public space, using medias such as photography, installations and video. In these works the familiar everyday perspective is subtly tangled and distorted by digital manipulation and 3D techniques." Søren Lose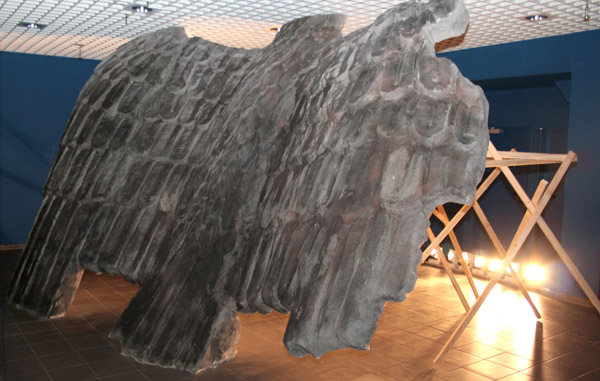 Søren Lose, Eagle, 2008, Mixed Media
© Jan Konitzki
The installation of the Blue Room Series has been made possible by the generous support of Taekker Immobilienverwaltung GmbH and Künstlerhaus Bethanien. The lighting concept has been made by Erco Leuchten GmbH.